| | | |
| --- | --- | --- |
| | Professional Development News | |
Some teachers say " Don't bring your drama into my classroom" Mr. Milligan requires it.

His Pigman reenactment is a Piedmont tradition.

Over the years Mr. Milligan has honed the Pigman Trial project into a complete interdisciplinary lesson that encapsulates the best of IB, reading comprehension, creative thinking, multiple intelligences,

and

real-world skills development. That's a pretty impressive list from just one unit but it is an all-encompassing one that is true PBL, project based learning.

Even if you don't want to copy Mr. Milligan's full unit (and honestly who else could?) you can easily adapt pieces of dramatic-based learning to help your students master your content. It could be as simple as having students perform skits to explain units of a text, vocabulary charades or as complex as putting an aspect of your own content "on trial" or having students create a character from your content area and remain "in character" through a full class of interaction.

See Ms. Gurthie for more ideas or to plan together.

---

A student videographer prepared this

full-length documentary video

of this year's Pigman trial. Sure it's three hours long, but anywhere you click will show students thinking and arguing their point, and helping each other develop understanding in the process.

Thanks, Mr. Milligan, for using your own gifts in designing this active learning experience for Piedmont's seventh grade! For more information you can view some of Mr. Milligan's unit from his presentation on the Pigman Trial PBL year's North Carolina gifted conference

here

.

Related Posts:
Powered by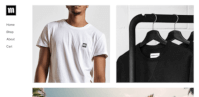 Create your own unique website with customizable templates.
Photos used under Creative Commons from citymaus, The All-Nite Images, Lindy Buckley, peasap, Claudio Gennari ..."Cogli l'attimo ferma il tempo", mikemariano, faungg's photos, frankieleon, Chris Piascik, Kurisu, familymwr, kc7fys, el_itur, cowbite, eilonwy77, pestoverde, Marcin Wichary, Postmemes.com, alexliivet, UK in Italy, JoeInSouthernCA, Nathan O'Nions, jimmiehomeschoolmom, surreynews, Hans-Jörg von Schroeter, Bekathwia, CarbonNYC, marc falardeau, conorwithonen, LeonArts.at, Nina Matthews Photography, Georgie Pauwels, cwwycoff1, dullhunk, The All-Nite Images, Castles, Capes & Clones, warrenski, juhansonin