| | | |
| --- | --- | --- |
| | Professional Development News | |
Click here to see

a slide, a video, and a link to a short lesson

on digital citizenship via Heather Ramsey our CMS IT liason:

Every day, your students are tested with each post, search, chat, text message, file download, and profile update. Do they connect with like minds or spill too much information? Do they behave creatively or borrow ideas recklessly? Do they respect relationships or inadvertently damage reputations?

Join us for next week for

Digital Citizenship Week

and engage students, teachers, and families in your community in thinking critically, behaving safely, and participating responsibly online.

Let me know how you are celebrating! Here are some more resources:
Powered by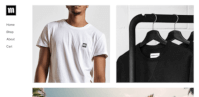 Create your own unique website with customizable templates.
Photos used under Creative Commons from bixentro, vernieman, charlie llewellin, jonseidman1988, The Daring Librarian, F@NCY N@NCY, tom@hk | 湯米tomhk, infomatique, Half Chinese, CERDEC, Leshaines123, OnTask, TheSeafarer, Pink Sherbet Photography, tracilawson, cogdogblog, fran.trudeau, John-Morgan, desertdutchman, JD Hancock, Leap Kye, stuartpilbrow, Jeff Kubina, Helga Weber, FloydFotography, stvcr, katerha, chefranden, escritorio47, Enokson, kevin dooley, opensourceway, theycallmebrant, Dougtone, wuestenigel, larry&flo, Fat Elvis Records, ninacoco, libertygrace0, Yuri Yu. Samoilov, basheertome, prettyinprint, goingslo, opensourceway, BeauGiles, marfis75, Ömer Ünlü, InterContinental Hong Kong, Mike Licht, NotionsCapital.com, cathyse97, Search Engine People Blog