| | | |
| --- | --- | --- |
| | Professional Development News | |
I'm honoring this Thanksgiving holiday with my first personal post.

If you are looking for school news, please click

here for just a few of the Piedmont Thanksgiving-week events

, including Mrs. Marshall's retirement, the spelling bee winners, 1:1 and Makerspace news, and more.


I am thankful this day for my entire family, for the love and support I receive from them, my school, my friends, and thankful most of all for my husband's life.


Here is the story I wrote after his cardiac arrest, if you hadn't heard:





"This is the story of how the man I love more than life came to his second life. Friday Michael went to the ER for chest pain. They decided to keep him overnight for observation even though his EKG was fine. I still wasn't too worried as I drove behind an ambulance from South Park ER to Mercy and settled into the room and I truly expected to be right out again. He asked me to get his laptop from home and I went home to pack a bag and get some pillows.

About 5 hours later but still early evening he got sicker than I've ever seen and he had a heart attack at the hospital and I've never seen such struggle to live and such measured aware pain endurance. He never gave up and he even corrected errors in the timeline since the IRT couldn't access his file as it was showing he'd been discharged.

They moved him to an ICU type room and he had three teams working on him but they all waked away during the process of moving him yet again onto the ambulance stretcher for transport to the main cardiac hospital (CMC Main). That's when he went into cardiac arrest. He actually sat up and told the 2 EMTs something was wrong/different just as it was happening and then I watched his eyes roll in back of his head and he was gone. He was immediately resuscitated by the EMTs.

I say immediately but there was time for me to call for help to the teams and for Megan and I to cry together on the phone as I described to her each pound and paddle shock and epi as I saw it. I repeated the words I heard because I knew they'd mean something to Dylan - I couldn't think at all so I became her eyes and she became my brain and my only link to the man I love who was no longer technically alive. That part is really important to my memory of it- the way I needed Megan and she needed me and the way her husband Dylan prayed and nursed him from states away.




Thank God for EMTs because he came back -talking but still barely there. I cried but didn't want anyone at the hospital to pay attention to me. I wanted them to fix him. The ambulance ride was long and I rode in front and there were things I didn't understand - like the driver said we have another rider. I still don't know what or who that was but we had to wait for him or her.

Then we got to the main hospital and they had to keep telling Michael to keep his eyes open and that is when I thought oh god it isn't over and they finally found the cath lab and they wheeled him in and closed the door on me and for the first time since I met him at the ER (thank you again Lisa N) I couldn't see what was happening to him. They put a stent in his artery and it seemed like a minute later he was done.

I was expecting him to be like he was on the stretcher but I pulled up a chair and sat by him and we talked and we're both so relieved and grateful and he shared with me that he had plans for us so he couldn't leave yet and that is why he stayed conscious until the arrest. Until he died. And he knew it was about to happen so he asked the EMTs to bring him back once it did.




If you know me, you know he is my everything and the love of my life and you know how much I admire him. You don't know how lost I'd be without him and how lucky I feel to have him back. He is the strongest man I know- he has the kind of strength that is not only physical but mental- and I don't just mean he's a genius - I mean he's wise, disciplined, unselfish (and also a genius!). We are more in love now than ever. We've been laughing more and sharing more and we are both still really scared but also really greatful. We will be celebrating on December 8th for Michael's bday but now each year we will also celebrate his second birthday for his new life on October 24th. I don't know what else to say. This long post doesn't even do it justice. I almost lost him and now he's back and I love him even more.

---

My wonderful husband volunteering his management and engineering expertise with our Lego League just a few days before his cardiac arrest:
Powered by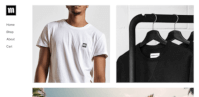 Create your own unique website with customizable templates.
Photos used under Creative Commons from bixentro, vernieman, charlie llewellin, jonseidman1988, The Daring Librarian, F@NCY N@NCY, tom@hk | 湯米tomhk, infomatique, Half Chinese, CERDEC, Leshaines123, OnTask, TheSeafarer, Pink Sherbet Photography, tracilawson, cogdogblog, fran.trudeau, John-Morgan, desertdutchman, JD Hancock, Leap Kye, stuartpilbrow, Jeff Kubina, Helga Weber, FloydFotography, stvcr, katerha, chefranden, escritorio47, Enokson, kevin dooley, opensourceway, theycallmebrant, Dougtone, wuestenigel, larry&flo, Fat Elvis Records, ninacoco, libertygrace0, Yuri Yu. Samoilov, basheertome, prettyinprint, goingslo, opensourceway, BeauGiles, marfis75, Ömer Ünlü, InterContinental Hong Kong, Mike Licht, NotionsCapital.com, cathyse97, Search Engine People Blog