| | | |
| --- | --- | --- |
| | Professional Development News | |
I thought that all I could learn from kindergarten teachers I'd learned back in 1970 in Mrs. Ducote's class, but Kory Graham has proven me wrong.

Being in daily contact with Kory for the past year as part of our connected educator teaching PLC has taught me a number of things. Her insightful questions have improved my teaching, her modeling has expanded my tech horizons, and her friendship has enriched my personal life.

Mrs. Graham taught me that smart boards work best in the hands of students and mounted at student height (yes, even kindergarteners can use them -I've seen them used in her classroom, along with educational iPad activities she designed.)

She showed me I can use Google Hangout for long-distance reading enrichment and she offered to help me when I admitted I found it daunting.

Her calm nature makes her a great tech tutor. She is approachable and positive and meets those who do not have her same expertise right where we are. She knows how to reassure those with tech anxiety. Nothing seems too hard with Kory on your team. She is a master of making a way.



She's one of the most ethical, conscientious, and truly helpful people I know.

I've seen her work hand-in-hand with parents both in her classroom and across the country to make learning better for student

s.

She enjoys discovering new tools and information and asks amazing questions that probe thinking and open up possibilities. She single-handedly instituted and organized a reading night for her students and community families that continues each year solely because of the force of her commitment to doing what is best for students. She moderates educational chats of teachers as deftly as she navigates an obstacle course on field day.

If something needs to be done, hand it to Kory and you can be sure it will get done and done well.


Before I met Kory I had the mistaken notion that early elementary teachers could not benefit from tech that those of us who teach older grades can. She's opened my eyes to many new ways to use social media, tech tools, apps and websites across all grades. I've also learned from her to speak distinctly, ask clarifying questions, and remain relentlessly curious. Rather than being shy about something, wonder aloud and see what you can learn.

She's taught me these things, but she is the master. Listening to her get to the bottom of an issue and find a solution is like watching a master artist: she makes it look easy. Kory is not just a tech-infused teacher; Kory lives a tech-infused life. She blends the best of old-school and new-school; of skills-based and experiential inquiry and brings it as a gift to all of those who have the pleasure to work and think with her each day.



---

This website has 4 sections to choose from. Check them out below:
Powered by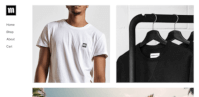 Create your own unique website with customizable templates.
Photos used under Creative Commons from bixentro, vernieman, charlie llewellin, jonseidman1988, The Daring Librarian, F@NCY N@NCY, tom@hk | 湯米tomhk, infomatique, Half Chinese, CERDEC, Leshaines123, OnTask, TheSeafarer, Pink Sherbet Photography, tracilawson, cogdogblog, fran.trudeau, John-Morgan, desertdutchman, JD Hancock, Leap Kye, stuartpilbrow, Jeff Kubina, Helga Weber, FloydFotography, stvcr, katerha, chefranden, escritorio47, Enokson, kevin dooley, opensourceway, theycallmebrant, Dougtone, wuestenigel, larry&flo, Fat Elvis Records, ninacoco, libertygrace0, Yuri Yu. Samoilov, basheertome, prettyinprint, goingslo, opensourceway, BeauGiles, marfis75, Ömer Ünlü, InterContinental Hong Kong, Mike Licht, NotionsCapital.com, cathyse97, Search Engine People Blog