| | | |
| --- | --- | --- |
| | Professional Development News | |
Here are useful resources for the latest news in GAFE- Google Applications for Education
Google Classroom is a new Edmodo-type learning management system and Google Slides is now available on ipad.
Below are details

Google Classroom:

Intro and instructions for students

http://piedmontpd.weebly.com/lesson-ideas/student-introduction-to-google-classroom

Intro and instructions for teachers

http://piedmontpd.weebly.com/piedmont-pd/how-to-use-google-classroom-teacher-instructions

Basic tour, including a Rollout Video here

http://www.google.com/edu/classroom/

Google Classroom Thoughts so far:

It's not perfect yet,

but ultimately this should be a great feature for your class, especially as it gets more integrated features.




Good points:

Students who use the dictrict chromebook logins or google drive are automatically signed in,




you can make copies of any document for each student (doctopus),

there is automatically a folder of resources connected to your google drive account so anything you throw in that folder in your drive is automatically shared with each class. Also anything you post in the stream automatically goes there

What I'd like to see

a parent access code
full integration with flubaroo
ability to co-teach
more ability to have subsections of each class
and a few more Edmodo like features but NOT the Edmodo style social networking communities that can fill up with spam and people hawking educational paid sites and apps. (I do love a nice badge though, everyone should be able to get a sticker or at least show others what they've mastered .)

Please send your feedback and suggestions for features to Google .( The bottom right of the teacher Classroom page has a "feeback" button. Please use it to request features YOU need)

Basic intro of Google Classroom in 7 easy steps-

Discuss the benefits of online learning (asynchronous, xplain what Classroom is and how it is alike or different than Schoology, Edmodo or whatever else they may have used. http://www.google.com/edu/classroom/
Have students to go to the web address https://classroom.google.com
once there it should give them a login screen that looks just like a google drive or chromebook login.(IF they do this on a chromebook they will automatically be logged in already so they will go straight to the Google Classroom introductiory webpage !)
Have students log in THE EXACT SAME WAY THEY LOG INTO THEIR SCHOOL CHROMEBOOKS- 7th and 8th graders should already know but if not firstinitial of first name plus entire last name (no dots no dashes) plus last 4 of their student ID@cms.gaggle.net and password is their bday yymmdd example ppirate5678@cms.gaggle.net would be student Pete Pirate's login . If his birthday is August 28th 2014 his password would be 140828
if prompted, they should select "I'm a student"
once they are logged in to Google Classroom, ask them to find the plus sign (+) next to their name at the top right of the page and choose join classroom. They will then be prompted to enter a code. You get the alphanumeric code from YOUR teacher page (it is visible in a box at the bottom left of the class homepage) and that is it! they now have access! they can click around from there and explore.
Photos and step-by step of all this plus instructions for how to use the site for turning in work for students are here http://piedmontpd.weebly.com/lesson-ideas/student-introduction-to-google-classroom

Using Google Classroom with iPads:

http://www.edudemic.com/ipads-with-the-new-google-classroom/Google Classroom Presentation Slides

by Geeky Gafe Girl via Jacob Standish

---

These two images are the view as a teacher and the view as a student of the same page.

This is Ms. McGhee's Online Faculty Book Club Google Classroom view. RidgeRoad Faculty join her group to discuss the book

My Online staff and PD area. For convenient in the classroom folder I place an electronic copy of the staff handbook here and copies of all those email attachments that teachers may need later but not have space to keep. Easy access when needed from home or phone, areas to comment and share, and no more full email.

Google Slides:
Powered by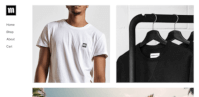 Create your own unique website with customizable templates.
Photos used under Creative Commons from bixentro, vernieman, charlie llewellin, jonseidman1988, The Daring Librarian, F@NCY N@NCY, tom@hk | 湯米tomhk, infomatique, Half Chinese, CERDEC, Leshaines123, OnTask, TheSeafarer, Pink Sherbet Photography, tracilawson, cogdogblog, fran.trudeau, John-Morgan, desertdutchman, JD Hancock, Leap Kye, stuartpilbrow, Jeff Kubina, Helga Weber, FloydFotography, stvcr, katerha, chefranden, escritorio47, Enokson, kevin dooley, opensourceway, theycallmebrant, Dougtone, wuestenigel, larry&flo, Fat Elvis Records, ninacoco, libertygrace0, Yuri Yu. Samoilov, basheertome, prettyinprint, goingslo, opensourceway, BeauGiles, marfis75, Ömer Ünlü, InterContinental Hong Kong, Mike Licht, NotionsCapital.com, cathyse97, Search Engine People Blog