| | | |
| --- | --- | --- |
| | Professional Development News | |
UPdate! Watch the New 2017 Community Project Video

Students changing the world filled every classroom and spilled out into every hallway for the entire school day last week.

As an IB school, Piedmont took part in the new IB Middle Years Program Community Project, in which students were issued a yearlong challenge to make a positive impact in an area of their choice through their research, advocacy, and service.

Watch this video to view a short sample of the Community Project presentations as envisioned and executed by the Piedmont 8th grade of 2016:

"Service to others is the rent you pay for your room here on earth." -

Muhammad Ali

The inspiration of Community and Service is the belief that each student can contribute to the community and will ask themselves, "How can I make a difference?" To fulfill the MYP IB requirement, 8th grade students are required to complete a Community Project.

The Community Project is an ongoing community service activity where students focus on one area of interest in which they can make a positive impact. Students should choose an area of society in which they have a particular passion to make a difference. Through this MYP community project, students experience the responsibility of completing a significant piece of work over an extended period of time, as well as the need to reflect on their learning and the outcomes of their work—key skills that prepare students for success in further study, the workplace and the community.

Piedmont Middle School - an IB world school- is a place where students are challenged to display a sense of social responsibility and global awareness

- from the Piedmont IB Community And Service MYP Project page, Karen Gorman and Ronny Reddig, lead teachers.

Using the design cycle, the IB Community Project allows students to :

identify a need within the community where they would love to make a difference
investigate and create an action plan on how they can contribute
make a connection to the IB global context
create a process journal that documents and reflects upon their experience
meet with teacher/mentors to review project
execute their action plan
present their service project

The aims of the MYP projects are to encourage and enable students to

:

• participate in a sustained, self-directed inquiry within a global context

• generate creative new insights and develop deeper understandings through in-depth investigation

• demonstrate the skills, attitudes and knowledge required to complete a project over an extended period of time

• communicate effectively in a variety of situations

• demonstrate responsible action through, or as a result of, learning

• appreciate the process of learning and take pride in their accomplishments

MYP Objectives

Students must address all strands of all four objectives in the MYP community project.

Objective A: Investigating

Define a goal to address a need within a community, based on personal interests
Identify prior learning and subject-specific knowledge relevant to the project
Demonstrate research skills

Objective B: Planning

Develop a proposal for action to serve the need in the community
Plan and record the development process of the project
Demonstrate self-management skills

Objective C: Taking Action

Demonstrate service as action as a result of the project
Demonstrate thinking skills
Demonstrate communication and social skills

Objective D: Reflecting

Evaluate the quality of the service as action against the proposal
Reflect on how completing the project has extended their knowledge and understanding of service learning
Reflect on their development of IB Approaches to Learning skills

MYP Community Project: Global Context

The global context chosen by the students provides a context for inquiry and research in the project.

Students choose only one global context to define their goal

.

IDENTITIES AND RELATIONSHIPS

Students will explore identity; beliefs and values; personal, physical, mental, social and spiritual health; human relationships including families, friends, communities and cultures; what it means to be human.

- Laughter therapy campaign in children's hospital or elder care home

- Tutoring classes providing additional or special instruction to primary school students

- Researching the effects of cola drinks on digestion and developing a campaign to promote healthy choices available from school vending machines

ORIENTATION IN SPACE AND TIME

Students will explore personal histories; homes and journeys; turning points in humankind; discoveries; explorations and migrations of humankind; the relationships between and the interconnectedness of individuals and civilizations from personal, local and global perspectives.

- Joining a museum or historical society in the community to contribute to maintaining, restoring, and recovering local history

- Making a plan for wheelchair accessibility

- Seeking to improve the facilities for young people by producing an article for the school magazine summarizing the problem and possible solutions

PERSONAL AND CULTURAL EXPRESSION

Students will explore the ways in which we discover and express ideas, feelings, nature, culture, beliefs and values; the ways in which we reflect on, extend and enjoy our creativity; our appreciation of the aesthetic.

- Improving the environment in the local hospital by designing and creating a series of pictures to hang in the corridors

- Performing a theatre play to raise awareness on bullying

- Promoting intercultural understanding through a graffiti contest

SCIENTIFIC AND TECHNICAL INNOVATION

Students will explore the natural world and its laws; the interaction between people and the natural world; how humans use their understanding of scientific principles; the impact of scientific and technological advances on communities and environments; the impact of environments on human activity; how humans adapt environments to their needs.

- Helping a local community make an efficient, low-cost use of energy-powered devices

- Developing a program to promote the use of wind energy for domestic devices

- Campaigning to reduce paper use and to promote recycling

- Campaigning to reduce water, electricity or fuel waste

GLOBALIZATION AND SUSTAINABILITY

Students will explore the interconnectedness of human-made systems and communities; the relationship between local and global processes; how local experiences mediate the global; the opportunities and tensions provided by world-interconnectedness; the impact of decision-making on humankind and the environment.

- Campaigning to raise awareness and reduce plastic straw waste use

- Passing a plan to local authorities for tree planting in an area in need of re-greening

- Creating a school or community garden

FAIRNESS AND DEVELOPMENT

Students will explore rights and responsibilities; the relationship between communities; sharing finite resources with other people and with other living things; access to equal opportunities; peace and conflict resolution.

- Campaigning for fair-trade awareness

- Contributing to educational opportunities, for example, supporting a local non-governmental organization that works on literacy in our town

- Addressing the concerns of immigrants and migrant populations

​

In the 9th year of a Piedmont tradition of IB Service in Action, yesterday marked the third time that school counselor Ms. Delaney cut Principal Barone's hair in a live school broadcast. If you can't wait until 2020 to see it again, just see below!

Here's the trailer video the awesome duo created for the second event back at Piedmont in 2014...

Field trips are essential learning experiences. If a school says "we don't have time" they don't understand how students grow Field trips benefit the whole child and are inherently interdisciplinary and offer a chance to see the ways academic subjects fit in to real life. Piedmont 6th, 7th and 8th graders are always travelling to learn, even if its just a walk uptown to a museum, park or business in our neighborhood. We take advantage of all the resources in our city including the colleges and our partner the Hilton Center City. The big class trips are to Atlanta for 6th grade, Washington, DC for 7th grade, and the Outer Banks for 8th grade.
Powered by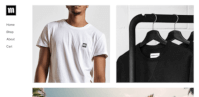 Create your own unique website with customizable templates.
Photos used under Creative Commons from Yellow Sky Photography, Nicholas_T, Wendy Longo photography, Gidzy, Mara ~earth light~, seyed mostafa zamani, Y'amal, slopjop, Kevin Shorter, davecito, Nina Matthews Photography, Rob Stemple