| | | |
| --- | --- | --- |
| | Professional Development News | |
Mr. Egnot gives teaching his all whether it is presiding over competing Industrial Revolution Factories, dressing as Robespierre for a first hand look at a French Revolutionary, spraying his students with "mustard gas" (just water, don't worry) during WW1 trench warfare, or creating a living history museum.

Without him we wouldn't have a hockey club or have a generation of twelve year olds who are well versed in 1980's Miracle on Ice and its international geopolitical implications. His students live history as though they were there because Mr. Egnot transports them.

See his work in action at the links below.

Congratulations to Mr. Egnot for being voted the Piedmont 2017 Teacher of the Year by his fellow faculty members.

​

Active Learning in Language and Humanities

Check out the awesome 7th grade team in these 2 new videos:

First is a video of Mrs. Alexander-Brown's classes

Whirligig novel projects

. After reading the novel as a class, students used their own interests to create something to consolidate what they learned. They had a choice of creating an annotated soundtrack, movie trailer, story re-write or symbolic whirligig. They ended up learning about the novel and about themselves as the participated in this literary maker movement. Pair it with Mr. Milligan's

Pigman live court reenactment

videos for examples of active student engagement!

Speaking of active student engagement, next is a video of 7th grade social studies World War I reenactment. Students answered review questions for a chance to charge the enemy, but had to watch out for the barbed wire and gas attacks if they wanted to win. As Mr. Egnot and students note in the video, the real lesson is there were no winners!

A student smiles as Ms. Barone heads to judge his invention, led by the mc whose job it was to explain each invention to the judging team.
Powered by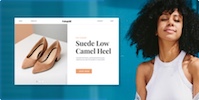 Create your own unique website with customizable templates.
Photos used under Creative Commons from Yellow Sky Photography, Nicholas_T, Wendy Longo photography, Gidzy, Mara ~earth light~, seyed mostafa zamani, Y'amal, slopjop, Kevin Shorter, davecito, Nina Matthews Photography, Rob Stemple