| | | |
| --- | --- | --- |
| | Professional Development News | |
One idea for a lesson is to take an object or objects students find interesting and curate a few enrichment links and activity choices around it. You could use the lesson as an opener, as an emergency lesson plan, as center activities, or as gifted differentiation or compacting options. Here is an example of one such lesson, based on a rotary phone my students find intersting.

To see all of them, plus steps to turn them into gifted asssigments click here to have a copy of a Google Doc that you can then personalize as you wish:

Curations for the Curious: Ms Gurthie's Office Decor

Rotary Phones and telephone tech


​

What you See:

This was the actual phone I grew up with in my parent's house in the 60s and 70s. Touch tone (push button) wasn't available until I was your age and even then, this phone remained in my parents home as a working phone until the 90s. (Related: 911 wasn't available until I was a senior in high school. Before then we had to call a human called "the operator" and ask for help. I was once the switchboard operator for my college.)

More to Learn:

Now Your Turn:
Powered by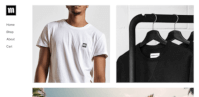 Create your own unique website with customizable templates.
Photos used under Creative Commons from citymaus, The All-Nite Images, Lindy Buckley, peasap, Claudio Gennari ..."Cogli l'attimo ferma il tempo", mikemariano, faungg's photos, frankieleon, Chris Piascik, Kurisu, familymwr, kc7fys, el_itur, cowbite, eilonwy77, pestoverde, Marcin Wichary, Postmemes.com, alexliivet, UK in Italy, JoeInSouthernCA, Nathan O'Nions, jimmiehomeschoolmom, surreynews, Hans-Jörg von Schroeter, Bekathwia, CarbonNYC, marc falardeau, conorwithonen, LeonArts.at, Nina Matthews Photography, Georgie Pauwels, cwwycoff1, dullhunk, The All-Nite Images, Castles, Capes & Clones, warrenski, juhansonin