| | | |
| --- | --- | --- |
| | Professional Development News | |
ReadWorks is a free site that lets you choose and use readings for your students that relate to your subject and at the lexile you choose. Even better, you can sort by skill! Perfect for thinking skills, close reading, content-based reading, and more.

To use Readworks

go to Readworks.org
Select the blue tab called "reading passages"
search for the reading you want - sort by grade, lexile, topic, text type or strategy.
To save it, email it, add it to edmodo, etc just sign in or sign up using your school email and create a password- you will automatically be signed in.

So many choices. For example, here are

7th grade life sciences readings

​

if you are a sixth grade teacher you can use any of the other blue tabs as well since they are K6, but only the Reading Passages tab is grade K-12

​

Perplexors are word puzzles that require close reading and or math skills plus deductive reasoning to solve the problems.

​ Introduce Perplexors the first weeks of school next year as group activities, then you can incorporate them into your lesson plans throughout the year any time you need:

An Additional Center Activity in your mix
AN EMerGency sub Assignment
A dispersal Assigment
A team-building Activity to practicE in Groups
Enrichment Assignment for Compacted students
An Extra Assigment for Odd Schedule days, etc:

Since my last lesson idea post was very standardized EOG prep, I thought this was a good time to mention two math and reading skills resources you can incorporate into class that will help your student

not just with standardized testing skills but also with logic and higher order thinking skills

that will help them well past the time their standardized test taking days are over.

Ms. Lyttle and Ms. Malone saw Perplexors in use during their PL visit to Park Road Montessori's sixth grade.

Perplexors offer free samples and here is the

Link To Purchase

if you like the samples. Specific types of perplexors such as Grid perplexors, Venn Diagaram perplexors and more books are available on Amazon and elsewhere.

Perplexor Tutorials are available on Youtube:

Basic level Math Perplexor Sample:

Expert Level Math Perplexor Sample:

Basic level Perplexor sample

Level D Perplexor Sample

Here's an embedded perplexor for you to see:




Powered by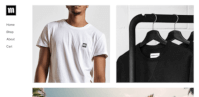 Create your own unique website with customizable templates.
Photos used under Creative Commons from citymaus, The All-Nite Images, Lindy Buckley, peasap, Claudio Gennari ..."Cogli l'attimo ferma il tempo", mikemariano, faungg's photos, frankieleon, Chris Piascik, Kurisu, familymwr, kc7fys, el_itur, cowbite, eilonwy77, pestoverde, Marcin Wichary, Postmemes.com, alexliivet, UK in Italy, JoeInSouthernCA, Nathan O'Nions, jimmiehomeschoolmom, surreynews, Hans-Jörg von Schroeter, Bekathwia, CarbonNYC, marc falardeau, conorwithonen, LeonArts.at, Nina Matthews Photography, Georgie Pauwels, cwwycoff1, dullhunk, The All-Nite Images, Castles, Capes & Clones, warrenski, juhansonin