| | | |
| --- | --- | --- |
| | Professional Development News | |
UPDATE: Ms. Joseph created: "Le Grande Balloon," a version of Ms. Lyttle's StemBall to learn French! New Photos Below!



To use a little common core jargon and poor grammar: "Tier two vocab is where it's at." The best thing you can do for your students is give them strong thinking skills and vocabulary.

(Here is a

short word list resource

-- list of most used common core vocabulary. Use them in your lessons, have them on the board, offer students extra credit for working the words into their verbal responses, presentations, or written work in your class.)



I also recommend active motion-based learning. S

trategies like Ms. Lyttle's Stemball help students to learn basic word roots and is one way to get a lot of bang for your teaching-time buck. The photos below to explain the game. To give it a try, you can use beach balls from th dollar store or even write on balloons for an economical game.

---

This ball has the most used word roots, prefixes and stems for these 6th graders English Language Arts vocabulary.

How to Play Vocab Ball:

Powered by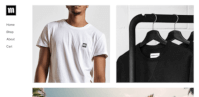 Create your own unique website with customizable templates.
Photos used under Creative Commons from citymaus, The All-Nite Images, Lindy Buckley, peasap, Claudio Gennari ..."Cogli l'attimo ferma il tempo", mikemariano, faungg's photos, frankieleon, Chris Piascik, Kurisu, familymwr, kc7fys, el_itur, cowbite, eilonwy77, pestoverde, Marcin Wichary, Postmemes.com, alexliivet, UK in Italy, JoeInSouthernCA, Nathan O'Nions, jimmiehomeschoolmom, surreynews, Hans-Jörg von Schroeter, Bekathwia, CarbonNYC, marc falardeau, conorwithonen, LeonArts.at, Nina Matthews Photography, Georgie Pauwels, cwwycoff1, dullhunk, The All-Nite Images, Castles, Capes & Clones, warrenski, juhansonin