| | | |
| --- | --- | --- |
| | Professional Development News | |
Perfect for Personalized Learning and ChromeBooks

Symbaloo is a site that aggregates any number of websites onto one page as cute clickable buttons. It's basically just the same as putting a bunch of links on one page, but it is more inviting and colorful and the Website logos as button icons help students find what they need quickly

You can use Symbaloo by directing students to the link or embedding it into your wiki or website.

​

It is a great way to put all the websites you might use in your class in one area. You can make your own Symbaloo and link or embed it into your wiki. Or save yourself some time and use an already created one!

Uses:

Make a symbaloo of all the Weblinks page of your Wiki or Website
Aggregate all weblinks for a particular unit
Aggregate all weblinks for a particular subject or skill
Host the day's lesson on a Symbaloo.

Include links to interactive activities that relate to the symbaloo web links. You can host webquests this way or make it a "playlist" like Blendspace.
Each row or color of the symbaloo grid could denote different skill or interest ("top row for beginners, bottom row for experts" or "Green buttons if you are researching culture,Blue buttons if you are researching geography...") good way to personalize
Offer choice"Choose any 5 color buttons, then complete two of the bottom row activities"

Steps:

Go to www.symbaloo.com
sign in with Google
search for the websmix you want or make your own
click the share symbol at the top above the tab of the webmix
click "webmix details"
copy and paste the link or embed code!

Starter Symbaloos you might find useful

https://www.symbaloo.com/home/mix/greatclassroomtools
https://www.symbaloo.com/home/mix/lewtech
https://www.symbaloo.com/home/mix/byotresources

try searching for Symbaloos for your grade level or content area and you might find just what you need.

If you like Symbaloo, check out Blendspace, too!

---

"Personalized LeArning" in action: Try a quick PL PD via this SyMBaloo

You can use choice and personalize your own PL Professional Develoment by clicking the links of interest to you!

The

CMS Personalized Learning

team created

this Symbaloo of sites for teachers for Personalized Learning tools and information.



For more on Personalized Learning at Piedmont see Ms. Gurthie or anyone on the PL team or view:
Powered by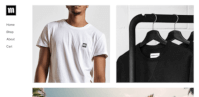 Create your own unique website with customizable templates.
Photos used under Creative Commons from docoverachiever, memebinge, Ivy Dawned, www.ilkkajukarainen.fi, Muffet, Diana Boucino, Stephane .Jaspert, sanazmy97, kevin dooley, Mike Licht, NotionsCapital.com, studiohzwei, The Daring Librarian, bobbi vie, madnzany, lisibo, Tjeerd, Nicola since 1972, Brett Jordan, ~Matt LightJam {Mattia Merlo}, denise carbonell, The Lex Talionis