| | | |
| --- | --- | --- |
| | Professional Development News | |
Ms. Hanson, Ms. Madan and I are training to learn more about Personalized Learning.




Ingredients

A personalized classroom contains 4 main flavors which can be achieved via various ingredients below. It considers the whole child, allows students to own their own learning, has the goal of working toward mastery of distinct skill goals, and allows students choice in pace and content.

This list of Ingredients is what that looks like in a classroom.

Which of these would you like try adding to YOUR classroom recipe? Check the bulleted list out below and try adding one at a time as you feel comfortable.

​

Whole Child looks like...

respectful, positive Student to Student Interactions

respectful student to teacher interactions

implementation of high clear expectations for student behavior and routines

arrangement of room supports student learning

multiple learning modalities offered

opportunities provided for global relevance and real world investigations that develop awareness of other languages and cultures

evidence of flexible learning environment

social and emotional well being of students is addressed

Students are practicing an IB Learner Profile skill sometime in the lesson

Student Ownership Looks Like...

Students are goal setting

Students self-evaluate,self-regulate, and self-motivate

Students take the lead in conferring with the teacher

Opportunities are provided for creativity and innovation

Students assume responsibility for learning through effective decision making, goal setting, and time management

Classroom management is evident

Students can articulate what they are working on and why

Mastery Learning Looks Like...

Tasks require higher order thinking skills

Curriculum Instruction demonstrates high expectations

Teachers and/or students "triangulate qualitative and quantitative data (diagnostic, formative, and summative tasks) to monitor student progress

Students get timely, authentic feedback and can make adjustments to teaching/learning activities that will help them progress

Students reflect on feedback and value it as a way to further develop their skills and achieve growth

Paces, Playlists, and Pathways look like...

Small group mini- lessons taught based on student pace

Student learning at different levels

Students have choice (task, seating, book, etc)

Students working on different projects/products

Appropriate supports in place to ensure student success

Teacher is an active facilitator/coach of student work and progress

Meaningful use of technology

Students have choice boards by standard

students utilize playlists, playways, or pathways

students co-design expeditions

students are engaged in close reading of complex texts, academic conversations, meaningful writing, etc)

Some of these you are already doing, some may seem intriguing (try those first!) some may seem daunting (don't try them yet) and some may seem impossible (they're not!)

ALL of them will increase student motivation and learning in your room. printable list below if you want to check a few off and see how it goes.

---

Sign up in MyTalent to receive 1 CEU Literacy credit for participating in Ms. Barone's Faculty meeting PDs this school year.

Here's how:

Go to MyTalent at https://cms.truenorthlogic.com
Click the tab "Professional Learning" across the top.
Type 418792 into the search box at top left and then hit the search button
You will see the course as listed below.

Follow the instructions on your screen "Click on the section to register." You should receive a confirmation email.

That's it! Happy learning! See Lisa Gurthie or email her if you have any trouble registering.

418792 LIT 497 Professional Development Readings Discussion Groups

Piedmont teachers will meet monthly on Wednesdays to discuss PD topic research reading assignments. Students arrive with completed readings and written annotations, ready to discuss each professional development topic aligned with the multi-year ILT strategies of close reading, writing, text-based Academic Conversations, and text- dependent questions (TDQ). Resources and materials will be ILT aligned professional development readings, group members, and note-taking and annotation supplies including Google Drive and other web tools. Credit will be issued upon completion and submission of assignments, group meeting notes which include written growth reflections and knowledge gleaned from the wrap up presentations.

​
Powered by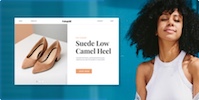 Create your own unique website with customizable templates.
Photos used under Creative Commons from memebinge, Ivy Dawned, www.ilkkajukarainen.fi, Muffet, Diana Boucino, Stephane .Jaspert, sanazmy97, kevin dooley, Mike Licht, NotionsCapital.com, studiohzwei, The Daring Librarian, bobbi vie, madnzany, lisibo, Tjeerd, Nicola since 1972, Brett Jordan, ~Matt LightJam {Mattia Merlo}, denise carbonell, The Lex Talionis